Cyber security is the practice of defending computers, servers, mobile devices, electronic systems, networks, and data from malicious attacks. The cybersecurity field involves protecting computer networks and data from unauthorized access, use, or destruction. In today's digital world, cybersecurity has become an essential part of every company's sustainability, security, and growth.
As the company increases its reliance on digital data, the growth in the number of cyber security jobs will only increase. As digital transformation is continuing to progress, organizations are increasingly looking for professionals who can keep their data and systems secure.
As businesses grow, the demand for cybersecurity talent will only continue to grow in 2023 and beyond.
Why are Cyber Security jobs high in demand?
There are multiple reasons why cyber security jobs are on the rise nowadays. According to the University of Maryland, hackers attack every 39 seconds, on an average of 2,244 times a day. Digital networks are highly prone to unauthorized access from a third party. This third-party intervention into a company's sensitive data is termed a cyberattack.
When an organization witnesses a cyberattack, they lose the confidential data, money, and trust of its customers. Therefore to prevent these dangerous cyberattacks, cybersecurity is implemented.
Research shows that there is still a limited workforce for cyber security jobs, and the job opportunities are limitless. If you aspire to land a cyber security job, then it is definitely the right time. Read through this article to know the top job roles in this field and how you can go about achieving your dream job.
Types of Cyber Security Jobs
There are various entry, mid, and advanced-level jobs in the field of cyber security. Cybersecurity jobs are in high demand and the demand is expected to grow by 18% over the next five years. There are many different types of cybersecurity positions with various skill levels.
Entry-level positions require only a high school diploma or GED equivalent. They also require some on-the-job training.
Mid-level positions require an associate's degree in computer science or a related field, one year of experience, and some specialized education courses.
Advanced-level positions require a bachelor's degree in computer science or a related field, three years of experience, and specialized education courses.
Top Cyber Security Jobs and Salary
Although there are several cyber security jobs available, the nature of these jobs varies mostly. These jobs can be categorized based on the following parameters:
Educational Qualification
Professional work experience
Your particular area of interest.
The cybersecurity certifications you hold
By analyzing the above parameters, one can choose the correct cybersecurity job that suits your area of expertise. Let us take a close look at a few of the top cybersecurity jobs and how much do cyber security jobs pay.
Chief Information Security Officer – CISO
A Chief Information Security Officer (CISO) is a senior-level cyber security officer. He ensures the complete safety of information in an organization. CISOs are responsible for developing, implementing, and maintaining information security and risk management programs. They interact with stakeholders and brief them about information security concerns.
CISO Salary
The average annual cybersecurity salary of a CISO in the United States is $233,507
Security Architect
A Security Architect is responsible for designing robust security structures. They assess their organizations' systems for weaknesses. They conduct penetration tests, risk analyses, and ethical hacks on local area networks, wide area networks, and virtual private networks. These tests are used to prevent malware attacks. They perform vulnerability tests and also provide technical assistance to the other security team members.
Security Architect Salary
The average annual cybersecurity salary in this job role in the United States is $129,550
Cybersecurity Engineer
Cybersecurity engineers also called information security engineers, identify threats and vulnerabilities in systems and software. They work on planning security measures to prevent the organization from a cyberattack. They apply their skills to developing and implementing high-tech solutions to defend against hacking, malware, insider threats, and all types of cybercrime.
Moreover, they are responsible for protecting the organization's networks and data. They design cybersecurity platforms and also collaborate with the other teams to maintain overall security.
Cybersecurity Engineer Salary
The average annual cybersecurity salary of a cybersecurity engineer in the United States is $121,827
Application Security Engineer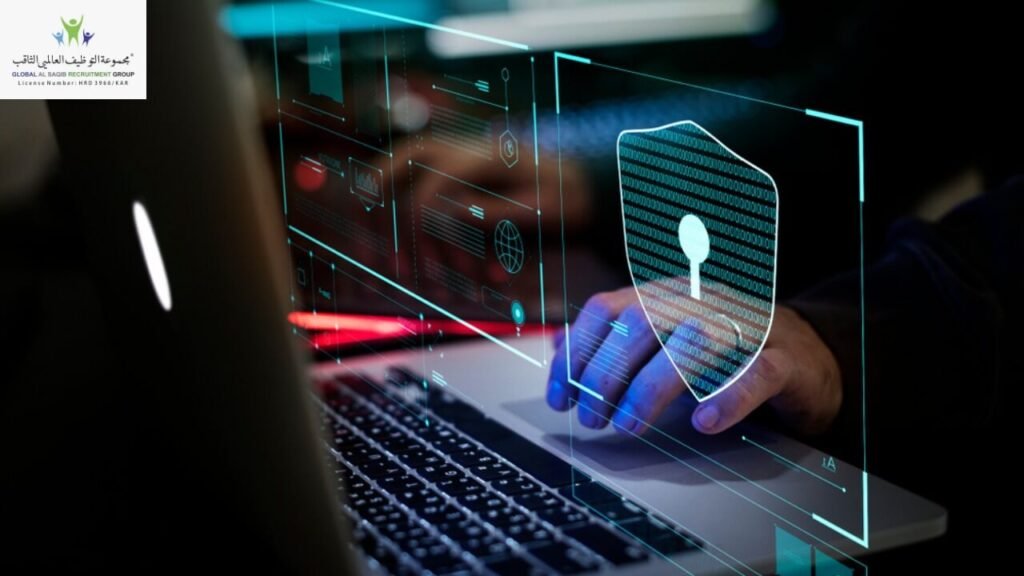 The application security engineer is responsible for creating, implementing, and maintaining the security of a company's applications. They design and implement policies that protect against both internal and external threats.
Typically, a security engineer starts the day by reviewing the previous day's findings and fixing any bugs or vulnerabilities found. After this, they collaborate with other engineers to plan the next day's work.
Application Security Engineer salary
The salary for an application security engineer varies on the company and the experience. The average salary ranges from $89,949 and $121,704, but for a senior-level experienced engineer, it can go up to $150,000.
Malware Analyst
A malware analyst works in computer and network security and identifies and examines cyber threats such as viruses, worms, bots, and trojans to understand their nature. They develop malware protection tools. They finally document the methods to avoid malware threats.
Malware Analyst Salary
The average annual cybersecurity salary of malware analysts in the United States is $92,880.
Computer Forensics Analyst
Computer Forensics Analysts work on cyberattack cases to gather digital evidence and retrieve data. They work on recovering deleted, manipulated, or stolen data.
Computer Forensics Analyst Salary
The average annual cybersecurity salary of a computer forensics analyst in the United States is $96,848.
Cloud Security Specialist
Cloud security specialists are in high demand nowadays because of the increased reliance on the cloud. The role of a cloud security specialist is to protect data on a cloud server and network from cyber-attacks. A Certified Cloud Security Specialist has detailed knowledge of common security threats, security controls, and associated practices related to securing cloud platforms. They design and implement policies and procedures that protect data from unauthorized access, alteration, or disclosure.
Cloud Security Specialist Salary
The salary for a cloud security specialist varies depending on their experience level. An entry-level salary ranges from $50K-$60K annually, while an experienced worker can expect to make $90K-$110K annually.
Database Administrator
A database administrator is a person who manages and monitors the database. They are responsible for designing, creating, maintaining, and securing the database. Database administrators also need to ensure data protection and security of the data in the database. Database Administrators are vital for the smooth functioning of any organization. This role is in high demand and has a high salary.
Database Administrator Salary
The average salary of a database administrator ranges from $50,000 to $200,000 depending on their expertise level.
Incident Manager
An incident manager is a person who is responsible for managing and resolving incidents. They are called in when an incident arises in order to restore normal service operations as quickly as possible to minimize the impact on business operations. Incident manager needs to be able to handle all kinds of situations, which means they need to be able to think on their feet. The salary of incident managers depends on the company they work for and their experience.
Incident Manager salary
However, an average incident manager's salary is around $70,000 per year.
How can Global Al-Saqib Recruitment Group help you?
If you're looking for one of these roles, Global Al-Saqib recruitment agency can help you get your dream job. Al-Saqib recruitment agency has successfully provided manpower to top-tier companies globally and specifically in Europe, Asia, and the Middle East. Our agency has PR with top companies around the globe. We help candidates find cyber security jobs according to their skills and expertise. Similarly, we help meet the companies' best and most qualified talent in accordance with their job requirements.
Our team of experts ensures that the company and the candidate stay compliant with all the administrative, legal, and regulatory requirements, including tax, payroll, termination procedures, and working hour obligations. We help in accelerating the process of hiring foreign employees for your company.
We have the expertise and knowledge necessary to speed up productivity, save your company time, and get you a top talent for your company. Our highly qualified staff takes care of the documentation and other related processes so that you can focus on establishing your business. Get in touch with Global Al-Saqib Recruitment agency and learn more about our services.