Qatar attracts many people to work for the country for many reasons and one of these reasons is high-paying jobs. Qatar offers many high-paying positions, making it an attractive destination for job seekers. If you are one, and wants to know what are the highest paying job in Qatar this article will help you. Let's discus each of the job one by one.
The Top 5 highest paying jobs in Qatar with Salary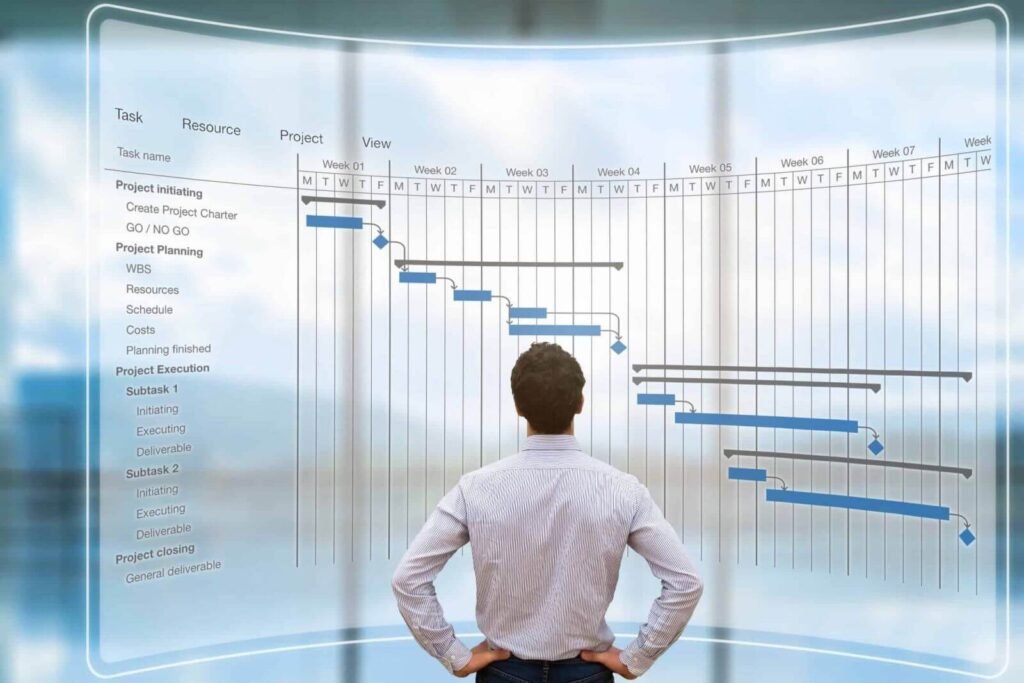 Chief executive officer
In Qatar CEOs are payed higher as compared to CEOs in the United Arab Emirates or Saudi Arabia. The CEO makes the decision for the company and is responsible for its overall performance. A CEO needs effective leadership skills. A CEO earn QAR 600,000 salary averagely in Qatar.
Information Technology Project Manager
IT project manager responsible for leading and coordinating information technology projects. They plan IT related pursuits of the company. The information technology project manager's typically earn a high salary almost more than QAR 300,000.
Human Resource Manager
The human resource manager is responsible for the recruitment, selection, and training of employees developing and training staff. They also manage salaries of the company staff. Human resource manager earn salary more than QAR 300,000.
Advertising Manager
Advertising managers work in advertising agencies. The advertising manager responsible for planning, directing, and coordinating advertising campaigns. They are coming up with campaigns for their clients. They are work with sales staff and others to generate ideas. They typically earn a high salary, making it one of the top 5 highest paid jobs in Qatar. The average salary of a advertising manager is around 190,000.
Bank Treasury Manager
Bank treasury manager responsibilities involve managing the bank's liquidity, capital, and funding. A treasury manager is a oversees the cash flow and revenue of a business. They manage a financial risk of a business. The main job of a Bank treasury manager are to monitor day-to-day operations while overseeing a long-term financial strategy. They earn a high salary in Qatar almost more than QAR 300, 000.
These are some of the top paying jobs in Qatar that you can apply for. With a high salary comes great responsibility, so make sure you are up for the challenge before applying for these. If you are looking for a high-paying job in Qatar, these are some of the best options to consider. Do not west your time in waiting and start your career in Qatar right now.
If you are looking for a job in Qatar Alsaqib recruitment Group can help you in better way. Alsaqib recruitment agency is one of the best-known agencies in market. . If you have any questions or would like to learn more about our services, please contact us.
For more tips on Jobs in Qatar: Tips for landing a job in Qatar
Common FAQs about Highest Paying Jobs in Qatar
Which is the highest paying jobs in Qatar 2023?
Qatar is a growing economy, and as such it offers some of the highest paying jobs in the region. In 2023, the top salaries can be expected to come from roles in finance, engineering, and IT. Financial managers and directors who are experts in risk management, investments, and banking can expect to receive very high salaries.
What are the most demanding jobs in Qatar?
Qatar is home to a wide range of job opportunities, from the oil and gas industry to finance and banking. However, some of the most demanding jobs in Qatar are those that require a high level of technical expertise and experience. These include engineering roles such as civil engineers, electrical engineers, and mechanical engineers, as well as medical professionals like doctors and nurses. Other demanding roles include safety officers, project managers, IT professionals, architects, and accountants.
Are there any jobs in Qatar for foreigners?
Qatar is an attractive destination for many foreigners looking for employment opportunities. There are a variety of jobs available for foreigners in Qatar, ranging from entry-level positions to more specialized roles. For instance, expatriates can find jobs in engineering, finance and banking, healthcare, hospitality, IT and telecommunications, oil and gas, education and teaching as well as media and communications. The government of Qatar also offers various job opportunities through its public sector and the Qatar Free Zones Authority.
Does Qatar pay good salary?
According to salary survey, the average monthly salary in Qatar in 2023 is QR15,700